New Zealand Recap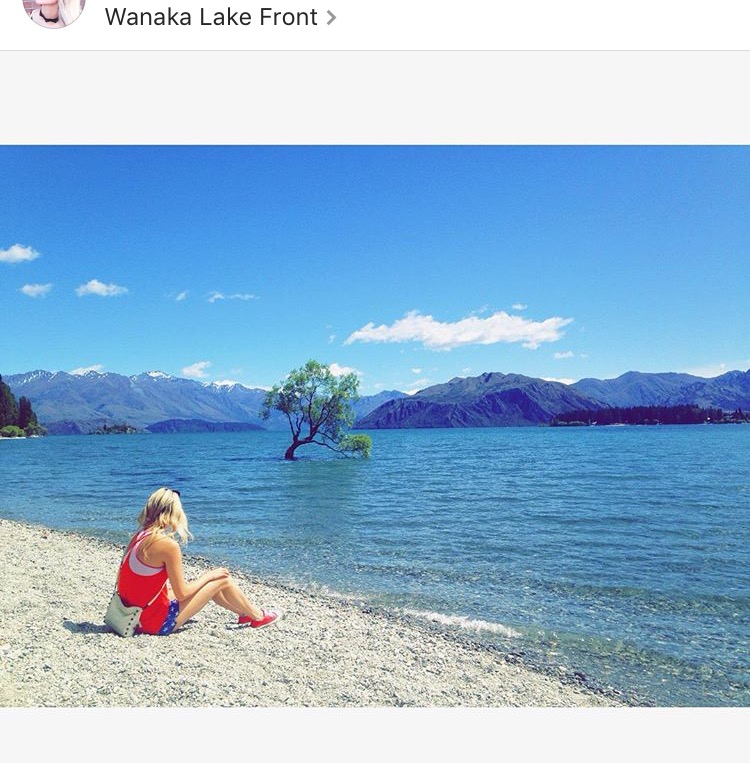 About this time last year, I was headed off to New Zealand, Tahiti, and Cali for exactly one month!  Three flights and a major time change (they're like a whole day ahead and opposite season), and there I was, in the (very) far away and breathtaking land of NZ.. bye winter, hello summer and constant adventure.  Hello kiwiiiis.
Surreal treks were made and amazing places visited .  I can only briefly touch on them, because there's just too much amazing!  Guess that's why it's taken me a year to write a New Zealand travel post, but I did manage to post this on Waiheke Island, NZ.  I also put together a travel post on the few days we spent in Tahiti, on the way home from NZ– see that here.  Also see this packing post, if you ever need to double check that you have everything before a trip!
It was an extra special trip, because I went with my kiwi and spent time with his family and friends..really got the local feel!  My kiwizzle and I made a trip down to the south island, where he had never been before (it's kind of like someone making the trek to California from the east coast), and later on, had a little getaway to the most northern point of the north island– another place he had never ventured to.  There's just so much to explore in their movie-set country (we were ok with forgoing a visit to the Hobbit town).  Here's a roundup of a few places that stick out the most in my mind, from our travels in the north and south islands.  If you have any questions, feel free to email me.  I have that good kiwi source I can ask, too (literally, his name is "kiwi" to me ha!)!
Ok, so things you must see and do:
North Island:
Waiheke Island– see this blog post on it (vineyards, beaches, cuteness..)
Visit One Tree Hill in Auckland and take in the panoramic views at the top
Take a dip at beautiful Piha beach
Bay of Islands- town of Russell  (THE cutest town umm almost ever.  Rent a small speed boat and island hop!)
Hike the Tongariro Crossing (you will come across blue and emerald lakes!)
Visit the town of Napier (precious beach town)
Swim in Lake Taupo (clear water, snow capped mountains in the distance)
See the most northern point on the north island, Cape Reinga (where the the Tasman Sea meets the Pacific Ocean)
South Island:
See this post for a roundup of my favorite travel destinations.
And, again, let me know if you have questions or need suggestions!